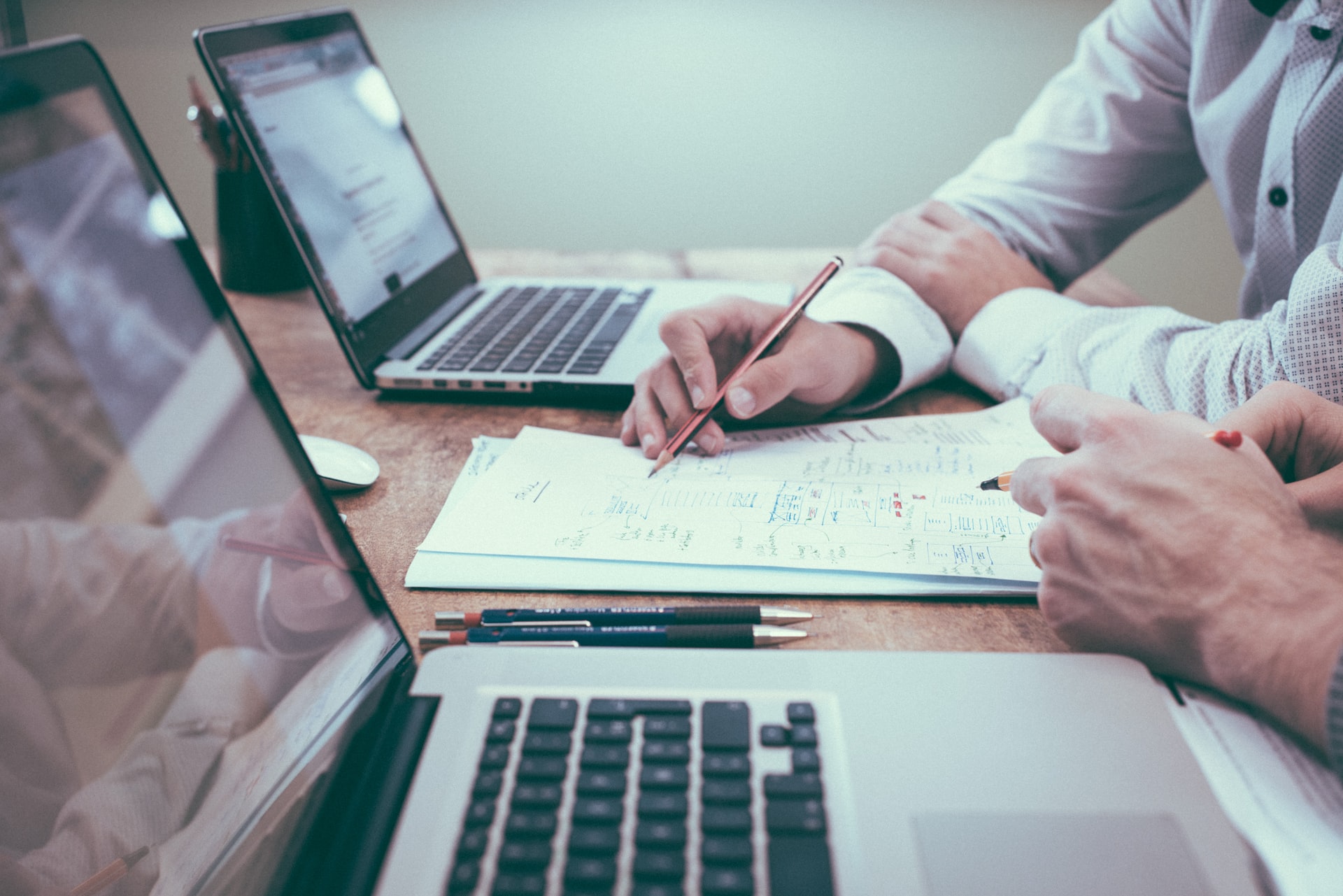 Are you a small business owner and looking for ways to get more clients for your products or services? Want to establish a digital presence for your brand but doesn't have a clue what steps to follow? Then this blog post is for you.
Nowadays, competition is fierce amongst business (big or small) to get more customers to their business. An online presence is essential in order attract more customers and your business be successful. Latest statistics shows that:
36% of all small businesses are making their sales online, through ecommerce.
1.79 billion People bought a product online in 2021 (expected to grow in 2022).
70% of small-to-mid-sized businesses are investing more into their digital online presence.
88% of all online shoppers perform online research before using a service or buy a product
Therefore, if you expect to grow your business without having an online presence is going to be very difficult if not impossible. Below I am going to list 5 steps to help your business establish an online presence.
1. Get listed on Google My Business & Bing My Business
Google and Bing are the major search engines that people use to search for things online. It is a good practice to establish an online presence on these Platforms before any other channels.
The process is simple and straight forward and consists of registering, creating a profile and verify your business. In literally few hours you can have all your business details (services, products, opening hours, images, locations, videos, bio etc) set up and available to see on two of the biggest search engines in the world.
Tip! List your business on Google My Business first then import all the information in Bing My Business.
2. Set up a Business Page on Facebook (Meta) and Instagram
Did you know that Facebook has an advertising audience of 2.14 billion and the largest demographic group of Facebook usersis between the ages of 25 and 35 years? Did you know that there are over 1 billion active users on Instagram worldwide? If you didn't it's time to get listed on those social media platforms.
Not only you'll increase awareness and reach of your brand but you will also avail of the most efficient communications channels available today, for free (we'll talk in a different post about Facebook & Instagram advertising).
Once you have created the Facebook Business page you can start posting on it information about your services or products, offers, pictures of services done, videos, etc.
Tip! Join groups similar to your brand niche and start sharing your posts, website blog posts on these groups. You'll improve discoverability of your brand and reach new audiences.
3. Build a website 
If you're looking to build trust and familiarity for your brand then a website is a must have asset. It will create and enhance your brand image, make it easier for customers to find information about your product or services and is an excellent channel to interact (use chat box, contact forms, etc) with your customers.
Good website content (unique & relevant) will help boost your Search Engine Optimization – SEO on the long term.
You can hire a web developer or you can create the website yourself using tools like WordPress, Shopify, Wix. It's up to you which way you approach this but it has to be done professionally as it represents a mirror to your business.
Tip! Make use you use responsive design (website pages will adjust automatically to user device) as more than 78% of the online searches come from the mobile devices (smartphone or tablet).
4. List your Business on Online Business Web Directories
A business directory is an online listings of businesses. It comprises of businesses segmented on different categories, niche or location.
Sometimes this is an overlooked method by businesses simply because their managers think that is not worth doing it or because they do not know it. But this is the easiest way to get QUALITY back-links to your website and is free.
Such example of these directories: Golden Pages, Yalwa, Yahoo Local, Google Local, Hotfrog, etc. There are many benefits for adding your business on these platforms.
Amongst those are:
Higher traffic to your website, which can translate into more leads or conversions.
Improve SEO by having back links to High Authority domains.
Search Relevancy- Helps search engines better understand the structure of your business. In time this will help rank you better for your business products or services.
On some of these platforms customers can leave reviews to your business. These are very important because customers are looking for these reviews before making a purchase or use a service. Keep in mind that customers trust each other more than brands alone.
Tip! Check on Google the "top 10 online directories" for your niche, or location. For example you don't want to list your business in London UK if you're offering services in Dublin, Ireland
5. Create a YouTube Channel
YouTube is owned by Google and has over 2.3 billion users according to the latest statistics. Is the second largest social network platform after Facebook and it continues to grow. Also it can be categorised as a search engine (comes second after Google) since people are using it frequently for different tasks (tutorials, music, entertainment, etc).
YouTube is one of the most powerful tools out there that can help your business grow and reach new audiences. It gets over 30 million visits per day and nearly 5 billion videos are watched on YouTube every day. Surely you don't want to miss that opportunity.
Sometimes videos are harder to make if don't have knowledge, and can be quite overwhelming for many business. But there are now free & paid online platforms that allow you to create and edit videos. It takes time (and a bit of skill) to create videos but the outcome is definitely worth it.
Tip! If you create videos for your brand or business make sure you keep the content interesting and engaging. Use High Definition videos as they get a higher search amongst users.
As you can see there are quite few ways of putting your business, brand online in front of new audiences. You don't have to break the bank in order to achieve that, but a fairly amount of time has to be dedicated. You don't have to be skilled either. Surely there's someone in your organization that has the ability to do those tasks.
If you got no time, skills or interests to do those we at Ryan Marketing Solution can help you. Whatever your query is, we are here to help you grow your business and be successful. If you find the information from this blog post useful please share it with your friends.
Drive your Business Forward Faster with a FREE Marketing Strategy Call!
Build Faster, Protect your Brand and Grow your Business with Ryan Marketing Solutions