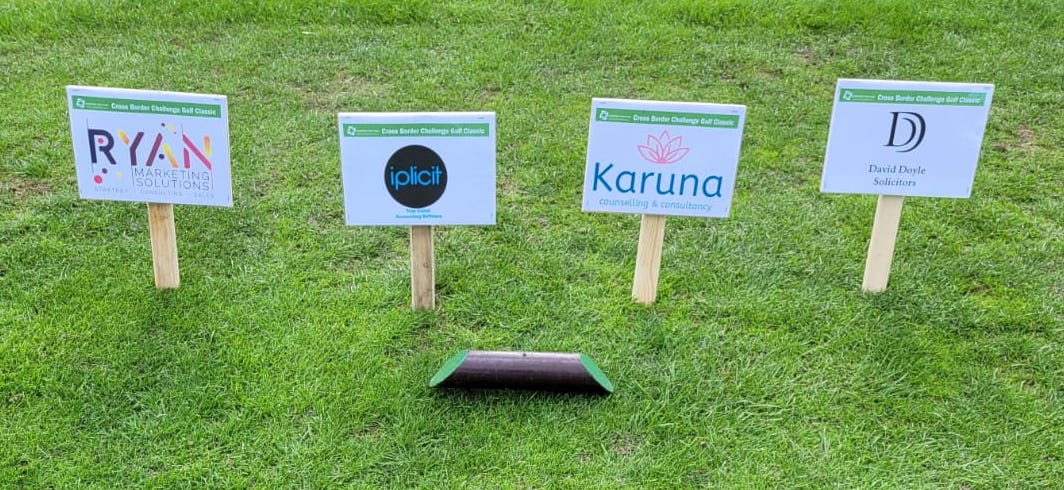 We were delighted to sponsor a Tee Box for the Urlingford Town Team Golf Classic! 
The Cross Border Challenge Golf Classic at Rathdowney Golf Club on , the event raised funds for the Urlingford Town Team's ongoing work to make the old Bank Of Ireland building into a remote working hub.
The Urlingford Town Team's vision is of an Attractive, Safe, Prosperous, Inclusive, Respectful and Empowering Urlingford Town, one in which everyone is proud to grow up and grow old.
They will work in an open and collaborative way with all of the local community, other local voluntary organisations and with other key partners such as Kilkenny County Council and the Department of Rural and Community Development
The event was a lot of fun and a great success. Looking forward to seeing this project develop and add to the network of connected hubs